Labor of Love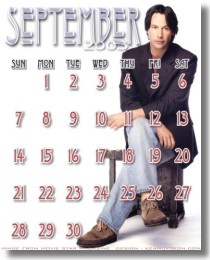 Happy Labor Day, everyone, the calendar for September is up.
And a lot of people are asking about the picture (It's from a Japanese magazine, Movie Star- sept '03) so here is a clean version, sized for wallpaper.
doodles | from inside the mind of krix at September 01, 2003 07:48 AM .