Behind Him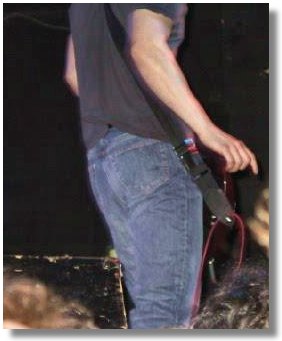 Is it a crime to Feel the way you want to feel If it feels good inside If they tell you Nothing's easy It's because they haven't tried She looks behind her And she sees everything She shouldn't have to see Or want to see again Understand me Feel the way that I do And you will be alright Understand me and reach out to What is right in front And waiting there for you-tonight She looks behind her And she sees everything She shouldn't have to see Or want to see again She looks behind her And she sees al the things That keep her from being again Is it a crime to feel The way you want to feel If it feels bad inside Understand me Feel the way that I do And you will be alive Tonight She looks behind her And she sees everything She shouldn't have to see Or want to see again She looks behind her And she sees all the things That keep her from being again-tonight
---BEHIND HER from the Quattro Formaggi CD
written by Bret Domrose
This reminds me, I still have some Quattro Formaggi CDs to give away.
SO, to celebrate this Ass Friday, the first three people that leave a comment with the words "YES, I want a QF CD." in it (so I don't get confused) and a VALID email address* (so I can contact you for your info) will get a FREE Quattro Formaggi CD from me.
How easy is that?
*Remember, if you put something in the URL box you can keep your email from showing on the site, but I will still get it, so if you want to keep your addy private, that's what you should do.
dogstar rocks , spoony | from inside the mind of krix at June 27, 2003 10:23 AM .