If you live in LA and don't go see Suburban Legends tomorrow....
...you'll make the baby lemurs cry.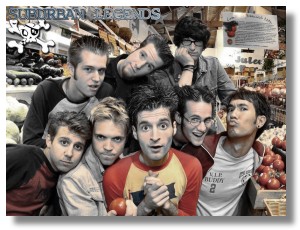 Tomorrow night, Suburban Legends plays The Knitting Factory - Hollywood, CA w/ Let's Go Bowling, Nuckle Brothers, and Starpool to celebrate the release of their first full-length CD, Rump Shaker.
Believe me, if you live in the area you should catch them live, they put on the Greatest. Show. EVER.
If you don't, you can still pick up the new CD via the Suburban Legends site and/or check out more of their stuff at Mp3.com.
But seriously, you want to see them live.
off topic | from inside the mind of krix at June 27, 2003 03:11 PM .