Simulated V(alentine's)D(ay)
While the real me spent the evening with a pint of Cherry Garcia, doodling Joel Silver's name all over my PeeChee folder, simulated krix had a lovely Valentine's date....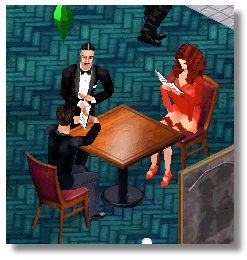 Always the continental, Keanu ordered for me. "The lady will have the lobster, stuffed with a smaller, tastier lobster. And bring us a bottle of your best wine, hold the pretension."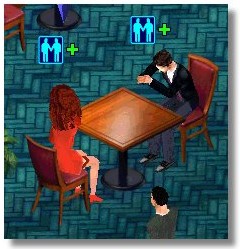 You know that lovely hands-together gesture he does? Simulated Keanu does it too! SWOON!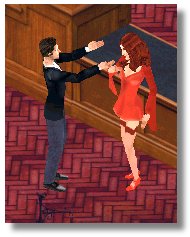 While waiting for some post-dinner cocktails, Keanu takes a moment to appreciate the view...
(heh, look how well I do "coy")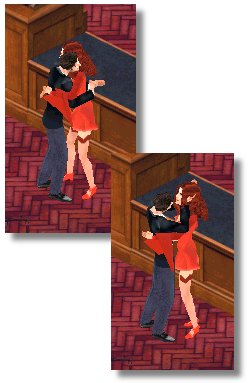 This earns him a nice hug and a smooch. The hands-in-the-hair thing? I LOVE that...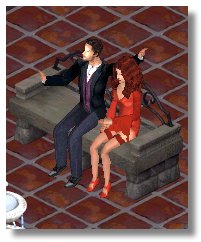 Then it's a quiet stroll to the patio, where we can be alone. Notice what a smooth operator he is?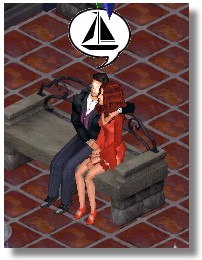 There was a brief moment where he almost killed the mood by bringing up the dreaded subject of boats. But we quickly got past it...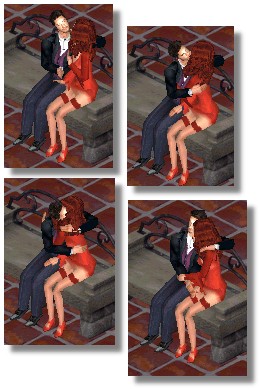 ...and got to the wooing. If you look closely, you'll notice that my victoria's are so secret they're non-existent! Do you think he noticed? That roving hand action in the fourth picture says "YES".
I swear...I just plum forgot!
(HO!)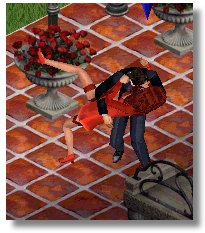 Ah, the romance of it all....What a perfect night.
Of course, it didn't end there, but some things must remain a mystery.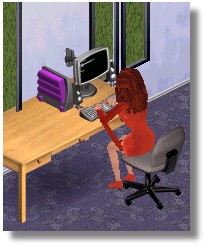 Although the fact that I'm home, in the same clothes, blogging in the daylight might give you some clue..
*wink*

simulated | from inside the mind of krix at February 15, 2003 12:01 PM .