Oh CRAP! What Time is it in Rio de Janeiro?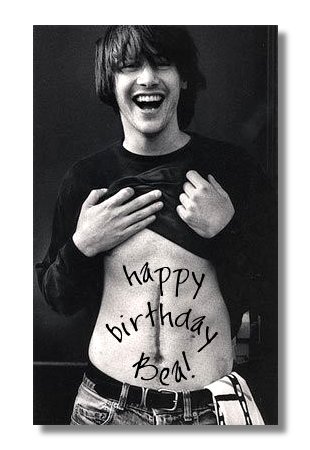 I KNEW there was something I was forgetting to do today....
Go wish Fair Beatrice *mwuah!* a happy birthday! There's still time!
And while you're there, read her blog. She has the most fascinating life of anyone I know, and she writes about it so charmingly. I swear they'll make a movie of it someday.
They'd just better not cast Keanu as Victor.
I'm not fond of this Victor character *wink*.

tribe | from inside the mind of krix at December 08, 2002 05:14 PM .