And I woke up to cat vomit all over my Doc Martens, too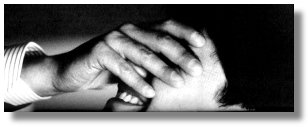 To the person that paint-balled my car last night...
I realize it's unlikely that I will ever have the pleasure of exacting revenge on your sorry ass, but this I do know: You're a JERK.
And one day, someone is going to realize what a complete and utter fucknugget you are and they're going to teach you a lesson.
And as I wash my car today I'm going to fantasize about that lesson.
In my mind, it involves you getting shot repeatedly with those same bright pink paintballs.
Right in the crotch.
off topic | from inside the mind of krix at December 08, 2002 09:05 AM .