Whoops
Sorry for the lack of updates today, but we had a little bit of an "incident" here at keanuvision headquarters.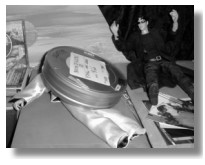 The situation remains unchanged after a tragic shelf mishap.
Lobby Neo is noticeably upset after rescue efforts were hindered by a pizza delivery and aren't expected to be resumed until at least after tonight's new episode of The Simpsons.
Winona could not be reached for comment.

it wahs | from inside the mind of krix at November 03, 2002 07:24 PM .