Have I mentioned...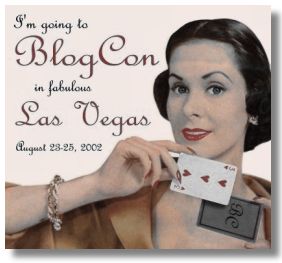 Or rather, BlogCon is coming to me.
In less than two weeks, bloggers from everywhere will be coming to Las Vegas.
Bloggers gettin' married, bloggers gettin' shaved, bloggers gettin' drunk and nekkid in the dancing waters at the Bellagio!
It's a very exciting time.
tribe | from inside the mind of krix at August 11, 2002 11:11 AM .