Muy Picante
I woke up exhausted from dreaming this morning.
Of course, I don't remember most of it. I had to take a test of some kind, and it had to be turned in on CD-ROM.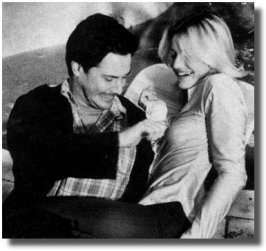 Dream Keanu made an appearance, though.
He spilled salsa on me. On my favorite pants. Then rubbed it in.
Who wants to take a whack at that?
It might have something to do with the above picture hitting my inbox last night.
In a totally unrelated tangent (except for the fact that his images remind me of my dreamscapes), Bobby Burgess doth rock muchly.
it wahs | from inside the mind of krix at July 11, 2002 08:51 AM .