Shame on Me
I just inadvertently sniped an auction.
(ok, I knew what I was doing, but I hadn't planned on it...it was just how it worked out...)
I'd had this film can on my watch list. I figured it'd be handy to keep the few photographs that are currently kicking around loose or stuffed in some bubble mailer.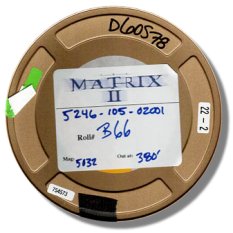 Anyway, so I go to my watch page and see that there's one minute left in the auction.
I have no idea what came over me but it was quite a rush.
The auction page comes up and now I have 53 seconds. *whirrrrrr!* Scroll down to the bottom! How much to bid? Guh! just put something in the box! Submit! Argh! password! I thought I'd stored that! *types frantically*
::ENTER:: Wait for page to load with those lovely words..
"Congratulations! You are the high bidder!"
Go back to auction page...
I DID IT! Yay, me.
then
*Wham* The guilt hits.....
I'll get over it.
it wahs | from inside the mind of krix at July 11, 2002 12:35 PM .