Thank You, Ann
Thank you to Ann, who sent me a care package with 72 ounces of "Serenity Now!" (i.e., a 6-pack of Augustiner....) to help me get through these trying times.
This newest wallpaper is dedicated to her.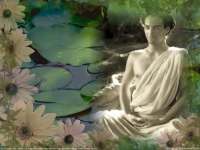 The file sizes on these are pretty big, but one of the positive things about this whole server upgrade nightmare is an increase in space, so I might as well use it.
And thanks goes to Elsinore at The Daily Thud for the lovely image from Little Buddha.
doodles , tribe | from inside the mind of krix at July 05, 2002 01:57 PM .