Kiefer, Keanu and Ko-stars
Oh, my my MY.
You know, I'm really trying not to lust after this Kiefer Sutherland guy, but it's so ...SO ehem...hard not to..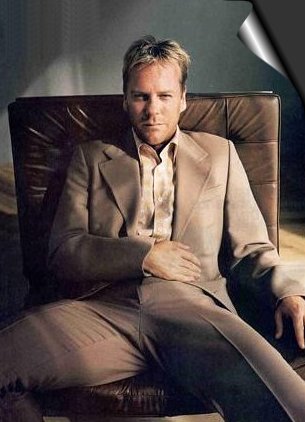 I mean, really.
He's just asking for it.
By the way, Dennis Hopper joins the Jack Bauer Power Hour tomorrow night.
That makes 5 Keanu ko-stars, including Kiefer.
For those of you keeping score, Al Leong, John Hawkes, and Tamara Tunie are the others.
I'd sure like to see Keanu do a guest spot on 24 next season. Something gritty.

it wahs | from inside the mind of krix at April 15, 2002 12:38 PM .