this doesn't suck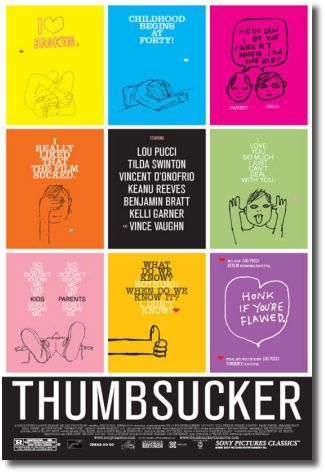 I have a fabulous friend over at SONY that sent me some Thumbsucker Posters (one-sheets) to give away to the lovely readers of keanuvision.
I have three of them and all you have to do for a chance to have one is send me an email to keanuvisionary (at) gmail.com with the answer to this question IN THE SUBJECT LINE:

What is Dr. Perry's power animal?
The deadline is 9PM PST Sunday (10/16) night. I will have V. draw three names for the winners.
We have our winners! V. had it easy since there were only three correct replies. I'll be in contact with everyone shortly.
By the way, Mike Mills took a cute picture at the Japan press conference and posted it on his blog.
it wahs | from inside the mind of krix at October 14, 2005 01:09 PM .