becky gig?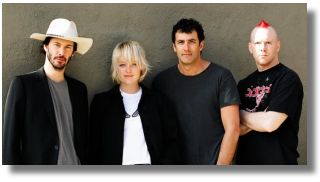 According to the Spaceland website, becky is scheduled to play next Wednesday, November 10.
I'm still waiting for confirmation from the becky site before I try and find a way to rationalize trying to make this mid-week show.
Oh, and I will.
Thanks to Club-Keanu for the tip.
UPDATE: This show and one on the 18th at The Roxy have been confirmed by Paulie. Unfortunately, due to Keanu's schedule right now there will be a "special guest" bassist for these shows.
Thanks Janice
becky | from inside the mind of krix at November 01, 2004 12:26 PM .