Nudel does Vegas
Eeeeee! I just got off the phone with Nudel! She's in Vegas this week and we've got plans to carouse this evening. When I get off work, I'll be picking her up where the bible salesman left Jjaks off and then we're going to the Little Buddha Cafe for dinner.
Not sure what's next, maybe I can talk her into hitting the Hard Rock for some blackjack.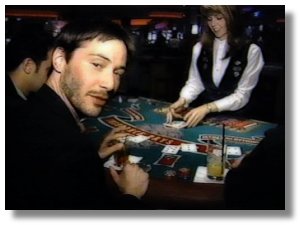 Oooooh, maybe we should visit the Red Square vodka bar and then do some drunken audblogging. Hee!
I'm so glad she's here this week, especially since we have a couple gigs so she can check out the band.
Yay!
tribe | from inside the mind of krix at October 05, 2004 03:19 PM .