Keanustintine for a good cause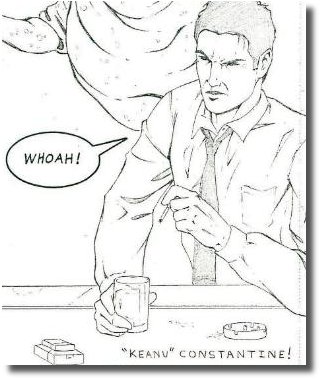 The actual pages from Adrian Brown's Just1Page charity comic are being offered up for auction including the ones of Keanu as John Constantine. I think I'm going to bid a tenner on the snarky one, just to keep it out of the hands of the comic boys (and it's for a good cause), but what I really covet is the Jock print. It's entirely possible that McMahon and I will be getting into a scrap over that one, which goes on the block this Sunday.
Looking for some bolder, creepier Constantine memorabilia?
Perhaps this might interest you...

constantine | from inside the mind of krix at September 22, 2004 10:32 AM .