Just 1 Page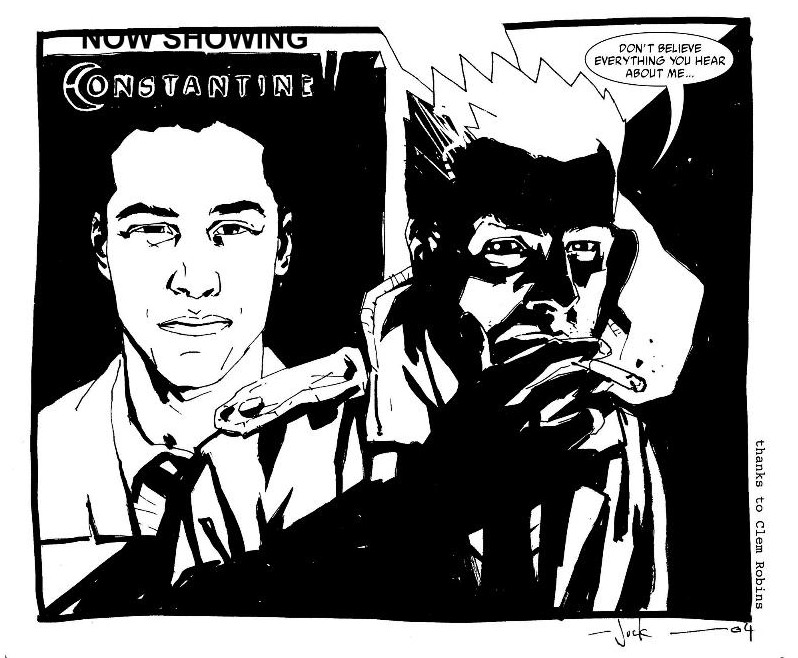 Click here for another page featuring "Keanustine"
As mentioned by my Serbian brother, Rogan, Keanu as Constantine is featured in Adrian Brown's Just 1 Page project.
Details from Ade below:




JUST 1 PAGE COMIC raises money for Charity

Just 1 Page 2 is comic book magazine celebrating the Best of British Comics. There are pin-ups sketches and articles featuring a whole range of characters and creators from Alan Moore to Leo Baxendale, from The Bash Street Kids to Judge Dredd. Contributors include up-and-coming artists alongside established professionals like Mike Carey, Jock, Hunt Emerson, Charlie Adlard and Steve Pugh.

The seventy-two page magazine includes eight pages of full colour, and will sell for £5 ($10 US and overseas) including postage, and can be bought at the Comics Festival in Bristol (29th & 30th May) or online HERE.

All original artwork donated for this project will be auctioned via eBay starting in June, and along with proceeds from sales of the magazine, all funds raised will go to the Trinity Hospice Charity

Please contact Adrian Brown, just1page(at)aol(dot)com for more information.
constantine | from inside the mind of krix at May 17, 2004 11:31 AM .