bass-ically busy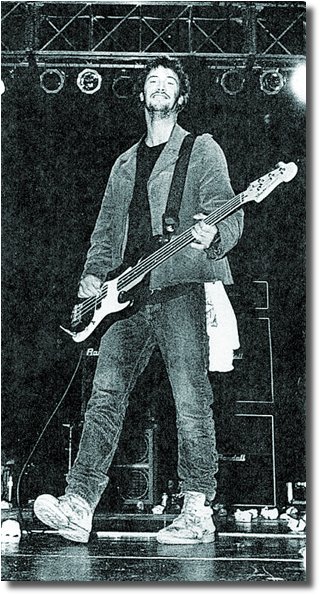 Vibemerchant gig tomorrow night. I have to practice. We've got one brand new song and added a frustratingly easy-to-fuck-up bass part to another. While Reeves may be able to maintain a goofy grin while facing a less-than-satisfied crowd (I doubt ALL of those pieces of paper had phone numbers), I'm not nearly as evolved.
Rawk amongst yourselves.
off topic | from inside the mind of krix at September 10, 2004 11:41 AM .