I wonder if that over-the-shoulder view comes with a 'ceiling' option?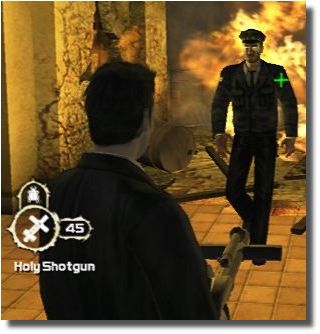 Thanks to John of Straight-to-Hell for this game review that includes several screenshots (for both Xbox and PS2) of the upcoming Constantine video game.

From first impressions, Constantine looks to be a reasonably dark, heavily action-oriented, very solid third-person action adventure. Think Spawn without the campness, Buffy with less humour or Legacy of Kain minus the vampirism - there are strong elements of all of those games, plus bits of Enter the Matrix, Van Helsing and Devil May Cry too, but with a few neat twists all of its own.
The review and screenshots may be a little revealing for some of the movie content, so both spoiler and winged-creepy-thing warnings apply...
constantine | from inside the mind of krix at September 13, 2004 09:10 AM .