all that glitters is not Rob's drumset, but damn....it sure is sparkly
The Chicago Ridge community website has pictures from Ridgefest up, including some great shots of becky onstage and of Keanu with fans. The pictures are HUGE, so any of you (like me) on dialup can plan on spending some time, but believe me, they are WORTH IT. Especially those BIG brown eyes in this one. Thanks to Jane for the link!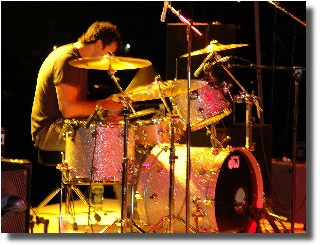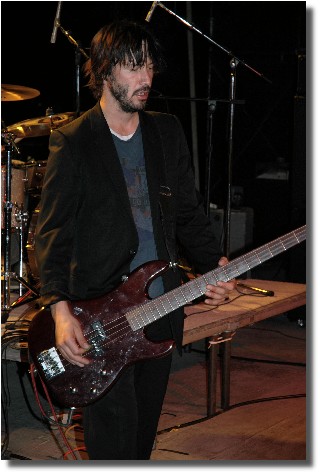 While you're waiting for the pictures to download, you can go read Renie's story of her adventure at Ridgefest. I just think it's awesome that he took the time to give so many people a special memory and experience.
I'll say it again.
Keanu Reeves is a great guy.
becky | from inside the mind of krix at August 05, 2004 12:20 PM .