fine art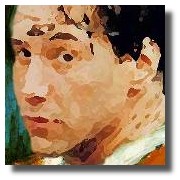 Keanu has been immortalized as a work of art many different ways, and one of the entries in a recent Worth1000.com contest depicts him as the masterpiece he is.
There's always something interesting to look at over at Worth1000, and Keanu and his work are always a good source of inspiration. This contest is full of Matrix references.
This is sort of amusing, but this is just fucking wrong.
I don't even want to know....
Also, speaking of photoshoppery, there's another graphics challenge over at Desolate Souls this month and check out the results for July. Congrats to the winners.

it wahs | from inside the mind of krix at August 04, 2004 12:32 PM .