it's what you do that's compelling me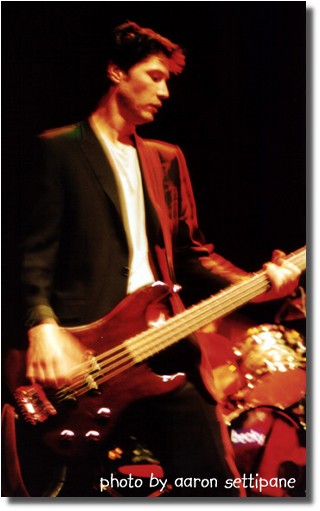 As of the night before last, my Keanu bass dreams outnumber my Keanu sex dreams.
I haven't decided if I like this or not, I seem to wake up just as exhausted.
Roi has flat-out refused to sing about being anyone's "concubine" so covering Higher Ground is right out. The good news is: The Vibemerchants will be covering becky's Oblivious at an upcoming gig.
I just need Dream!Keanu to give me a few pointers on that solo of his....
it wahs | from inside the mind of krix at July 15, 2004 01:25 PM .