get yer photoshop on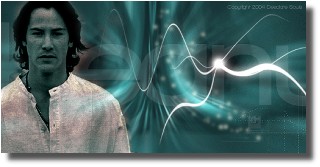 Catz, of A Girl Named Catz and The Softest Bear in the World fame has been making the www more beautiful one image at a time at her graphics site, DesolateSouls.net.
Along with an extensive gallery (and it's not just Keanu!) and great 'how-to' tutorials, the site has just launched the Desolate Souls Graphics Challenge.
July's challenge is here, so go register at the DS forum, fire up your Photoshop or grab an evaluation copy of Paint Shop Pro and give it a shot.
tribe | from inside the mind of krix at July 01, 2004 11:32 AM .