Whoa! Not bad!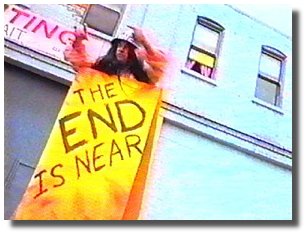 Sta-cie found some great screengrabs over at BillandTed.org of a little known project that Keanu did with Alex Winter.
No, not Freaked, we know about that one. This one is a short for CBS - Hard Rock Cafe Saves the Planet -"Howie Meets the Ghost of Environmental Disasters Yet to Come". Circa? I don't know, but it looks hilarious. I was giggling like a fool trying to pick a picture to use for this entry.
BillandTed.org has several galleries, including some great fan submissions. The site is also updated regularly with a rotating video download and all kinds of other yummy Bill and Tedness.
tribe | from inside the mind of krix at June 16, 2004 04:04 PM .