what angels wear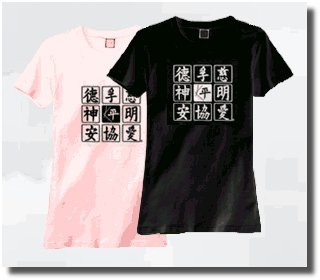 There's a contest over at TeenHollywood.com to win a T-shirt designed by Keanu.
Of course, you can go to the TH page just to see that great smile of his and then go directly to AngelWear.com and order your own. That way you're a guarenteed winner!
Keanu created two designs "Zen" and "Peace" for AngelWear to benefit the City of Hope charity. I have the light colored "Zen" one in a regular t-shirt (thanks to ~L), but I think I may have to pick up one of the new fitted "soft-tees" in black with the "Peace" design.
it wahs | from inside the mind of krix at June 01, 2004 12:00 PM .