scoring points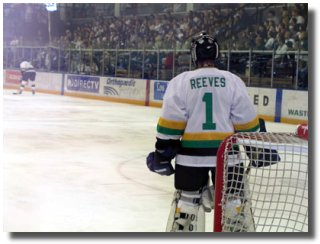 Keanu A-Z reports that the SCORE website has a video clip of a news story on last summer's NHL-Hollywood game. There's some great footage of Keanu and Paulie goofing pre-game. Go here and scroll down for links to the clip in Real Media and Quicktime formats and some photos too.
Keep your eye on the SCORE website, hopefully there will be a similar event this year. I'm so lucky I got to watch Keanu tend goal last August. It was such a great experience. I hope his schedule allows him to play again and if he does, I'm there.
media spot | from inside the mind of krix at June 01, 2004 10:43 AM .