introducing simbecky!
OK, I just realized it's been over a YEAR since I've done a SIMulated post. I never did get around to getting another expansion pack so I kind of ran out of things to do with them. I mean, there's only so many times I can dress SimKeanu up as Batman or Neo and let Simkrix have her way with him, right? (OK, there's only so many times I can blog about it anyway.)
Well I've created a new neighborhood, Rockville and the first residents moved in and started jamming!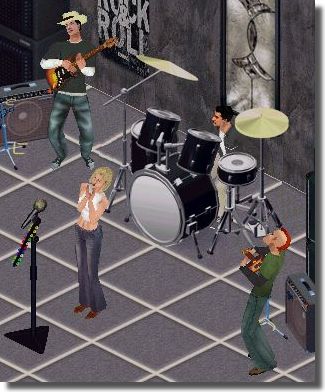 I'll be moving the Vibemerchants in soon as well so stay tuned.
Now I have to go furnish the rest of their house....

simulated | from inside the mind of krix at May 21, 2004 11:05 AM .