random thoughts on trailer frames
First thing we see is John Constantine.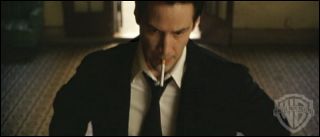 Oh wait, he doesn't have blonde hair and a tan trenchcoat. I think this is the point where they lost all the Hellblazer fans.
I'm not sure what the deal with this girl is..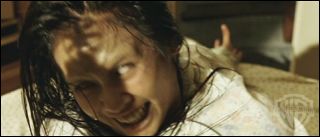 Damn, she's creepy. She's either posessed or out of Red Bull.
The atmosphere in the film looks really well done.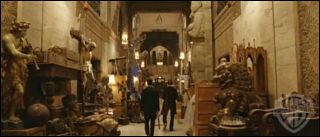 I'm really optimistic about how director Francis Lawrence did with it.
The visuals in the trailer are striking.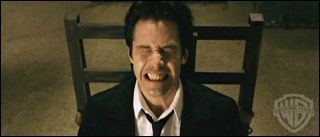 I like it when he grits his teeth.
Rachel looks gorgeous...I think she was well cast.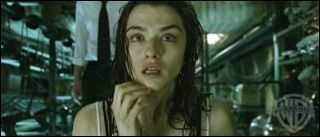 OK, another one where I have no idea what's going on. Who's room is this? Is it time for Judge Judy?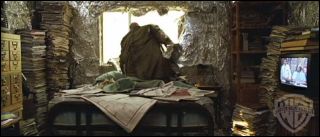 And you've really got to hate the light to put that much tinfoil on your windows.
Double threat in this frame.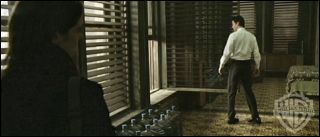 Ass and pigeon-toes.
"Well, you should..."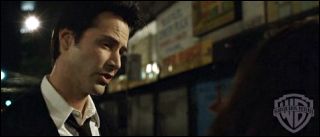 I love the curl of his lips when he makes a "sh" sound. Which means he could pretty much tell me to shut up, shitbird and I'd be happy.
I love the tattoos.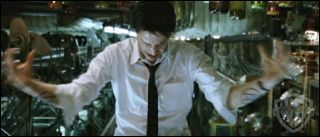 I love the signifiance to the character and the magick and I love that they call attention to his forearms.
Ah.... a look at the much-maligned Holy Shotgun.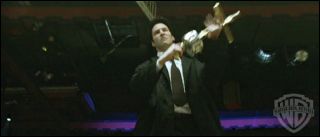 Another thing I don't have a problem with. I mean there was a voodoo television in a recent issue of the comic.
The thing I like quite a bit about the Constantine character is the intensity. Neo was intense but it was controlled. John has a touch more wildness to him.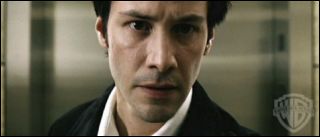 It's all in those eyes.
I think that this was a great first teaser. It's a bit flashy but I'm pretty sure that's the point. A trailer's purpose is to make you want to see a movie and this definitely does that.
constantine | from inside the mind of krix at May 14, 2004 01:10 PM .