I would love to see Tim Bradstreet do the Constantine posters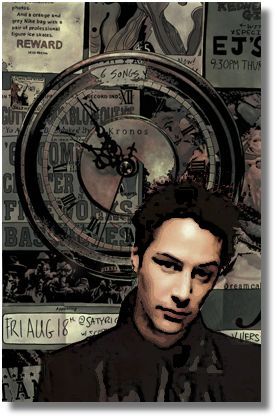 From ComicBookResources.com:
John Constantine, another character close to Bradstreet's heart, will stroll onto movie screens next year. Bradstreet provides the covers for Vertigo's monthly "Hellblazer" book and would love to do some promotional work for "Constantine," the film adaptation of "Hellblazer" starring Keanu Reeves, which is currently in production. "I think it would be an absolute trip to get a shot at doing a one-sheet for that. Send [Lauren] Donner a bunch of mail. I may be known for doing a certain kind of thing with the regular covers, which may not be the kind of thing they are looking for, but I think it's fairly clear that I can grasp what it takes to bring it to another level. I'd love a shot at that. I know the nuts and bolts of that character inside and out. Applying it to Keanu would be a fun challenge and a great opportunity," Bradstreet explained.
As you may know, I love Bradstreet's work and have even picked up one of the artist's proofs of my favorite Hellblazer cover.
Check out the whole article to see his work on the Punisher movie posters.

constantine | from inside the mind of krix at April 19, 2004 02:40 PM .