This just in: Panama hats flying off the shelves in Pugwash*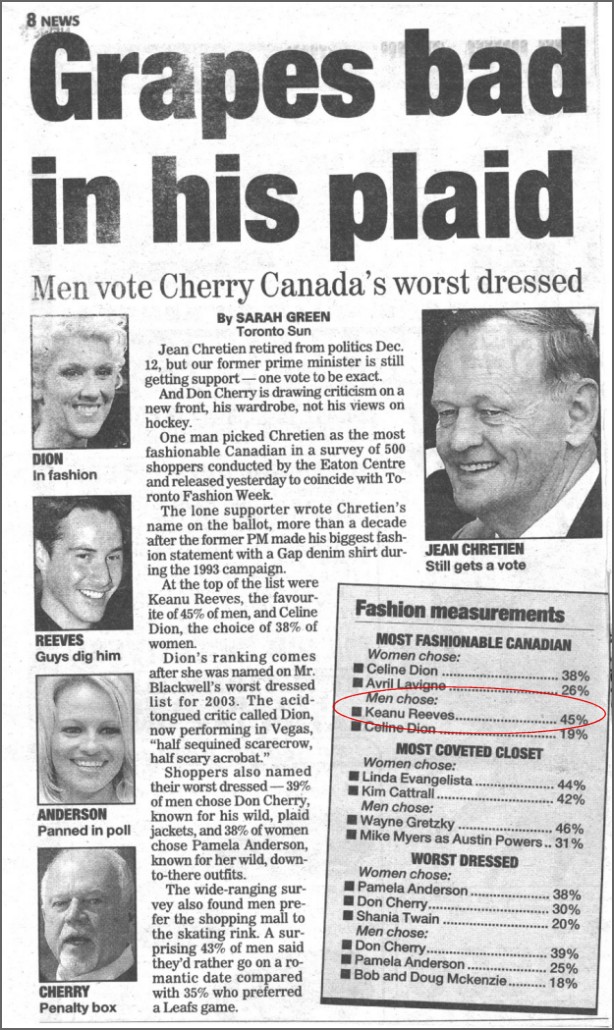 Canadian men have good taste (and I bet they taste good, too).
Thanks to Irene who sent me this article from today's Toronto Star that says Keanu is considered Most Fashionable Canadian by the men surveyed, stomping all over Celine Dion. Hee.
I suppose it's just a matter of time before taped-together shoes take the Great White North by storm.
*I looked for a Canadian town with a funny name to put in the title and found this page.
Who wants to move to Dildo, Newfoundland with me?

it wahs | from inside the mind of krix at March 24, 2004 12:29 PM .