Keanu talks Constantine.....again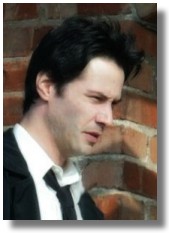 SuperheroHype has an interview with Keanu on the set of Constantine. This article was originally posted by SHH in December, then pulled for some reason. Maybe because it's chock full o'spoilers. Anyway, it's back up now. Read at your own risk.
Excerpt:


You've mentioned that the character has an ambiguous morality that you found attractive.

Yeah. Well, I mean he's not the nicest guy all the time. I don't know if he's immoral, but it's something that he's negotiating with.

Were you just looking for this kind of movie?

I was looking for a good script and this kind of came my way and I really liked the writing and the character itself and what happened in the piece and ultimately there's a line in it where Constantine says, "God has a plan for all of us. I had to die twice just to figure that out. Some people like it, some people don't."

He's always been a user in the comic. Is he nicer in the film?

No. Not really.
Go to SHH to read the whole article, but remember there are spoilers.
constantine | from inside the mind of krix at February 19, 2004 12:22 PM .