brown-eyed Virgo boy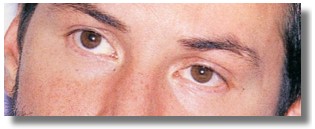 VIRGO (Aug. 23-Sept. 22): I'm grateful for my years of psychotherapy. They've been crucial in helping me shed bad mental habits and master the art of being happy. How about you, Virgo? Have you ever met regularly with an empath whose primary purpose is to listen to you and enhance your life? It's a perfect time to start giving yourself this necessary luxury. Or, if you're one of the lucky few who already has a skilled wise person working in service to them, it's a favorable time to dive deeper into the work. The astrological omens suggest that you now have the power to get more help than you've received before -- but you have to ask for it.
I know he enhances my life.
it wahs | from inside the mind of krix at February 19, 2004 11:20 AM .