Wise words from a good man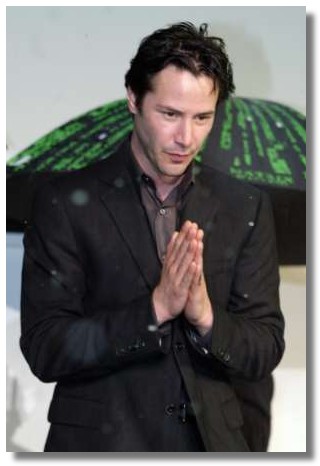 "I just think there's such beauty in life, in living, that oftentimes it's amazing to me just how badly we treat each other. We have this wonderful opportunity to be alive, and yet people insist on just treating each other with complete disregard -- not just the atrocities of the world but just the littlest gesture. You see the way people treat other people and you think, 'Did you just do that? Did you just say that? What are you thinking?' That's something I think about a lot, really. I watch my little goddaughter and I think, life is so precious, so beautiful. There's so much possibility and potential in it. It's all such a gift. So why can't we just enjoy it?"
~
Keanu Reeves
spoony | from inside the mind of krix at November 07, 2003 12:10 PM .