I fell off the chair that sat me next to you
My computer is making a chirpy noise.
That can't be good, can it?
I hope it's just tired.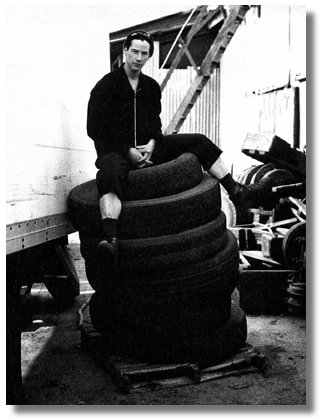 Well, it will get a break today. Roi is coming over to help me paint the the trim on the house and then we're going to Dave's studio.
Some assorted linkage before I power down-
Keanu A-Z has a new Gallery of Susan Shacter photos, yummy.
Extra TV may have some Revolutions/Keanu content on Monday's show. Thanks to Marsea for this tip.
C.H.U.D not only has a peek at the new Revolutions swag, but a chance to win it!
There's the equivalent of an essay question involved. (via keanuweb)
Here's an article about Hugo, who will be taking to the stage in Tom Stoppard's The Real Thing, starting this Wednesday in Sydney.
Have great day everyone, send healing vibes to my hard drive.
(God, that sounds dirty, huh?)
it wahs | from inside the mind of krix at October 19, 2003 08:35 AM .