Keanuscope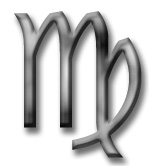 VIRGO (Aug. 23-Sept. 22): Please remember that you are not competing in a sprint, Virgo. You are running a marathon. You should therefore be sure to pace yourself and not be overly concerned about the fast-starters who have sped ahead of you. I also advise you to clear your beautiful mind of envy and self-doubt, as well as the pushy expectations of people who don't know the intricacies of what you're doing. Now here's the most important thing: Use your fine mind to figure out how to be motivated by pleasure, not pressure.
-From FreeWillAstrology.com
it wahs | from inside the mind of krix at September 24, 2003 11:09 AM .