yeah, I had quite the good time tonight....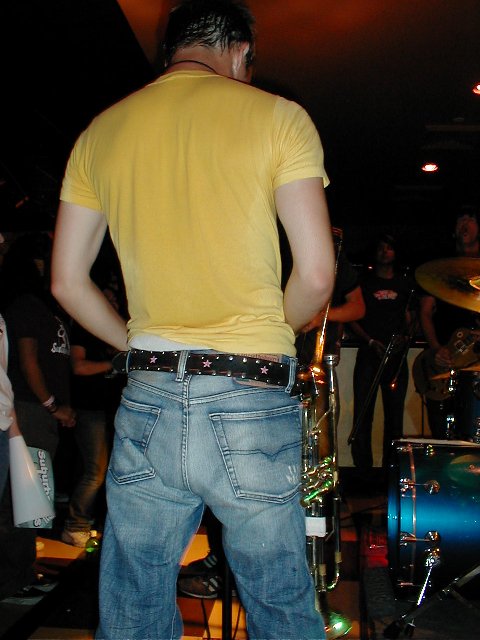 This would be Aaron's ass.
Mmmmm...Aaron. We love Aaron.
I spent most of the set on my knees on the side of the stage.
TAKING PICTURES, you pervs.
I'm still a wee bit tipsy, but I have thrown all the pics in a photoshop album HERE.

Go buy a Suburban Legends CD.
OR Go download their music at MP3.com.
it wahs , off topic | from inside the mind of krix at September 14, 2003 11:38 PM .