He works his ass off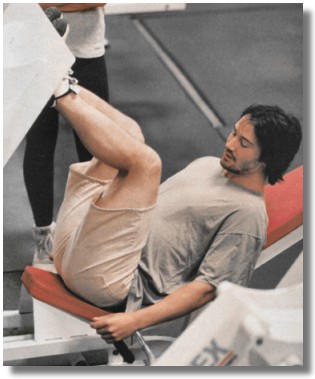 One of the things I admire about Keanu Reeves is his work ethic and commitment to the craft. The way he does whatever he needs to do for a job.
He always gives his all, no matter what. And while we see pictures of him preparing physically, there's no doubt that he studies and prepares mentally as well. Sometimes, we see a lot of big name actors resting on their laurels and "phoning it in". And I adore and admire him because I just don't see him ever doing that.
I know I've expressed this before, but he makes me want to give my all and to push my own limits. In many aspects of my life.
And I'm so very grateful.

spoony | from inside the mind of krix at August 15, 2003 09:07 AM .