Yes, it's true.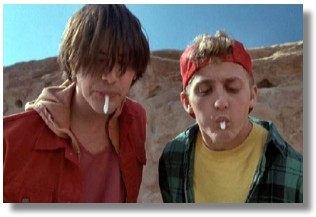 You can get a copy of Bill and Ted's Bogus Journey with your large pie from Pizza Hut.
Somewhere I've heard that Keanu likes his slices topped with pepperoni.
How classico.
I'm one of those weirdos that likes ham and pineapple, although I wouldn't turn down Keanu's pepperoni if he offered.
it wahs | from inside the mind of krix at July 03, 2003 04:17 PM .