I'm still pissy that I'm old enough to remember when MTV actually played music videos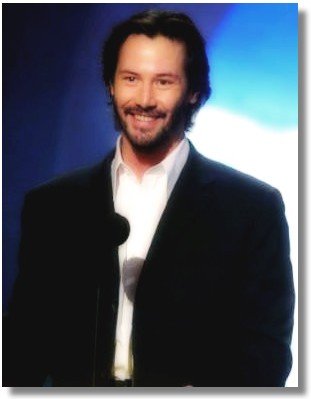 So the MTV page on the movie awards has a 20 photo slideshow, but no pictures of Keanu. Thankfully the POTD club had one today.
Update: Here's a blurb from Zap2it...

"Highlights of the show included Gollum's love/hate acceptance speech, which should win an award all by itself; Queen Latifah making out with Hollywood's favorite smoocher, Adrien Brody; and Keanu Reeves, who refused to say the word "whoa," making "MTV P.A." Andy Richter say it for him. Oh yeah, there was also Yoda's strange acceptance speech, which featured the wise one giving thanks to Steve Guttenberg, Vin Diesel and the Queen [Latifah] among many, many others."
it wahs , media spot | from inside the mind of krix at June 02, 2003 02:12 PM .