Does this guy ever sleep?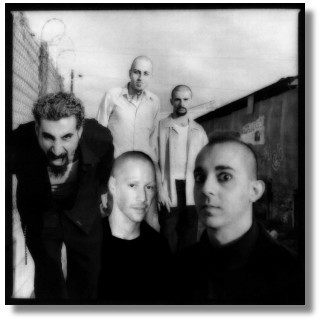 Having three movies in the works and two blockbuster sequels coming up, Keanu still manages to find time to play music. Shown here with his most recent musical endeavor, Keanu will be going on tour with System of a Down this summer.
When asked why he joined a third band, the bullet-dodging rock god said,
"Those other two bands I'm in? The names just aren't stupid enough. I've always wanted to be in a band with a really fucking stupid name."
Russell Crowe could not be reached for comment.
it wahs | from inside the mind of krix at April 01, 2003 11:51 AM .