to a synthetic mind, all reality is virtual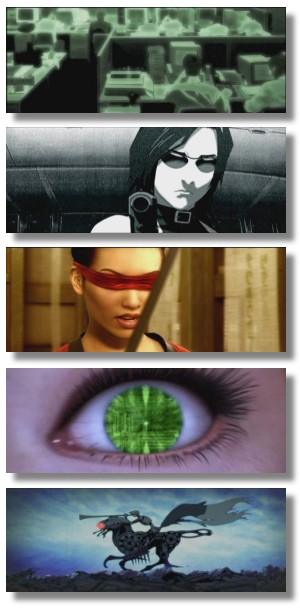 Well, it took uninstalling my quicktime and downloading a fresh version 6, but I managed to get the new lengthy Animatrix trailer.
Totally worth it.
Some of you might be interested in the fact that Keanu does some voice work on one of the shorts - "Kid's Story".
And Carrie-Ann works as an animated Trinity in "Detective Story" as well.
The Animatrix DVD can be pre-ordered at Amazon. Please get there through your favorite affiliate link.
In other Matrix News, the evil that is Samsung continues to mock me.

red pill | from inside the mind of krix at March 21, 2003 03:42 PM .