Yowsa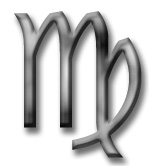 Keanu's horoscope this week from freewillastrology.com:

Virgo (August 23-September 22)

After careful meditation on your current astrological omens, I've decided on this assignment: Memorize the following lines, borrowed from a poem by Andrew Varnon, and say them to the person whose destiny needs to be woven more closely together with yours.



"Be my ruckus, my perfect non-sequitur.
Be my circuit-breaker, my lengthening shadows at dusk, my nest of pine needles, my second-story window.
Be my if-you-stare-long-enough-you'll-see.
Be my subatomic particle.
Be my backbeat, my key of C minor, my surly apostle, my scandalous repartee, my maximum payload.
Be my simmering, seething, flickering, radiating, shimmering, and undulating."
Can you imagine?
guuuuhhhhhhhhreat googley-moogley....., I think I just blew a circuit.
it wahs | from inside the mind of krix at February 13, 2003 03:25 PM .