Serenity NOW!
I've been quiet today because once again, I spent the morning in the dentist's chair, swallowing my own blood. I was going to write a lovely post praising Bret Domrose for being my Short Duration Personal Savior this morning, as I intended to lose myself in his sultry stylings by way of OLV on my walkman. Unfortunately the batteries died way early and I was only to listen to the horrible scraping sounds coming from inside my head.
I survived, but I'm a little cranky.
Nothing like some lovely images from Little Buddha* to take my mind off of the pain, and of course-serve as blogfiller....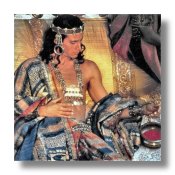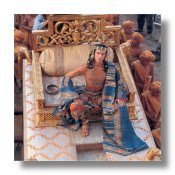 *Shut up, Scott...
off topic , spoony | from inside the mind of krix at February 05, 2003 04:45 PM .