Last night, at the party I wasn't invited to...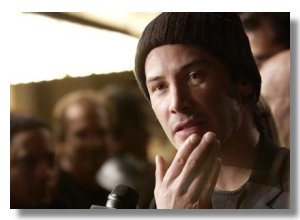 This is a great picture from last night's soirée. Some more can be found at Yahoo news photos.
And there's also some others at Club-Keanu.
I like his hat.
A nice way to start the morning...no?
Now where's my damn coffee?
media spot | from inside the mind of krix at February 05, 2003 07:44 AM .