Happy Birthday, Rob Mailhouse!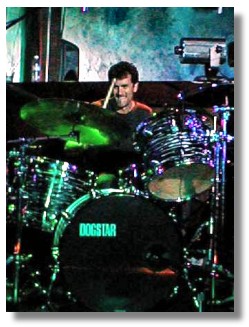 Happy Birthday to Dogstar's drummer and groovy hunk, Rob Mailhouse.
Here's Robert's horoscope this week from freewillastrology.com

AQUARIUS (Jan. 20-Feb. 18): Your birthday season begins now,
Aquarius. It doesn't matter whether the official date is today or
in 25 days: You have astrological permission and poetic license
to launch the celebration immediately and not finish up until
February 18. May I suggest a few gifts you might give yourself
in the course of this glorious personal festival? To start off,
present yourself with something luxurious, sensual, and elegant.
Two days later, treat yourself to something bold, brash, and
bright. Next, how about a legal high? And after that, maybe a
secret weapon, followed by a magical tool, and then a map to
buried treasure. Before you're done almost four weeks from
now, I hope you will have blessed yourself with at least seven
exciting surprises.
And here's Keanu's...

VIRGO (Aug. 23-Sept. 22): You may be able to elude the cosmic
jokes that are brewing in your vicinity. Your intelligence is
both crafty and practical these days, and it could very well keep
you consistently in the right places at the right times. But in
order to grab an extra advantage in your guerrilla battle with
the forces of mischief, I suggest you indulge regularly in a good,
long primal scream. Go out in the middle of the woods if
necessary, or find a sanctuary where no one will call the cops:
Just find a way to unleash a soul-cleansing howl that will flush
away your festering anxieties. There's no better technique for
making yourself unappealing to rascally demons and pests.
dogstar rocks | from inside the mind of krix at January 22, 2003 12:06 AM .