Cupid comes early
I know it's a little early, but it's just too beautiful to keep to myself any longer.
The calendar for February is up.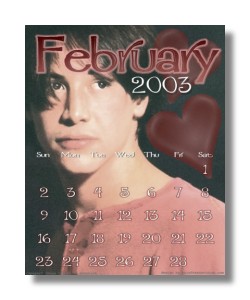 As with so many of the calendars, thank you to Elsinore for the great picture used.
doodles | from inside the mind of krix at January 18, 2003 07:49 PM .