Decisions decisions decisions
Being a corrupt dictator is hard work!
Currently up for debate in Keanugolia:


The Issue: In a bid to provide a new revenue stream for Keanugolia's Beef-Based Agriculture industry, it has been suggested that Dogstar could be added to the menu.

The Debate

#1 ) "The fact is, the Dogstar population is out of control," says Beef-Based Agriculture spokesperson Violet du Pont. "We have to do something about them anyway, so why not market them as tasty snacks? We could have dogstar kebabs, dogstar pies, dogstar-on-a-sticks--the possibilities are endless! Let's not pass up this golden opportunity to provide a feast, if you will, for our economy."


#2 ) "I agree that something needs to be done about Dogstar over-population," says random passer-by Anne-Marie Chicago, "but eating them? That's kind of gross. Let's just shoot the ones we have to and shovel their bodies into ditches like normal."


#3 )"I am shocked and appalled!" declared SPCA President Jessica Hanover. "If anyone needs to be culled, it's us humans. The Dogstar were here first, remember? We need to take this as a sign to get our industry--agriculture in particular--to back off. The Dogstar is part of what makes Keanugolia a great nation!"
I'm having a little trouble getting behind the "overpopulation" arguments. As far as I can tell, Dogstar has been more of a rare and endangered species these days.
I'm leaning toward supporting position #3, in spite of the fact that Ms. Hanover continues to annoy me by referring to them as The Dogstar.
I think she may be on the crack.
So...what do you say?
Shall I pass a law making it okay to eat Dogstar?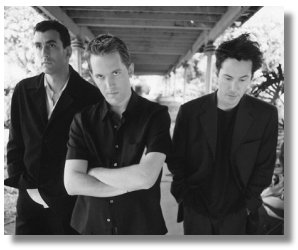 it wahs | from inside the mind of krix at January 17, 2003 10:54 AM .