She can turn the world on with her blog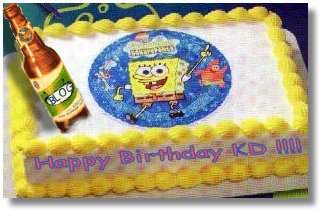 Happy birthday to the most fabulous woman in all of blogland.
10:45 pm-

and the party continues....
I wanted to post an amazing tribute. Why I didn't work on it yesterday, I don't know. But right now anything I write seems terribly inadequate for such a great friend and amazing person.
And the thing about kd is, she'd totally understand that.
And that's why I love her so damn much.

Oh, you can go sign her card if you'd like.
And this probably won't work but I'm trying anyway:
MANUAL PING
tribe | from inside the mind of krix at December 12, 2002 08:34 AM .