Happy Birthday, Bret Domrose!
Good grief! It's been a big birthday week, eh?
Today is Dogstar's Bret Domrose's birthday, so of course I had to throw a little Sim party.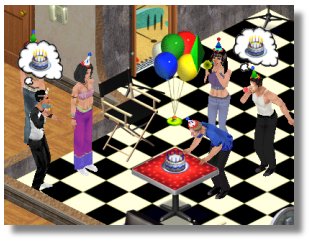 Birthday hugs all around!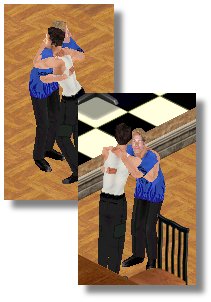 Keanu brings the fun and does a little birthday puppet show for Bret.
He's so multi-talented! Look out, insult comic dog!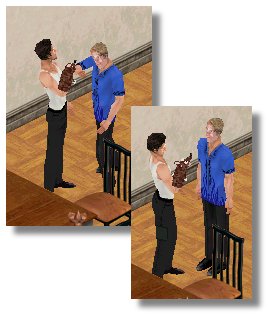 Hee! So cute!
And of course, the party ends up in an all night birthday jam.
Complete with drunk groupies!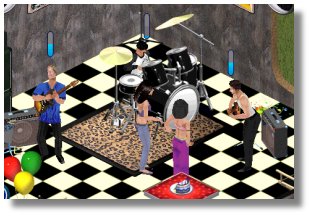 I must be out getting more beer.
Hmmm, seems like I'm forgetting something.....
Oh Yeah! It's a special Ass Friday featuring the birthday boy at House of Blues!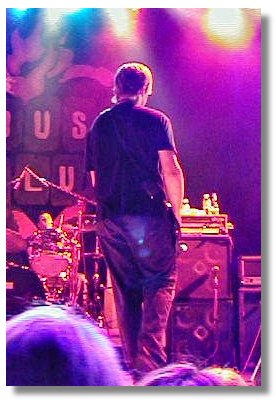 I hope someone got him snugger jeans as a gift this year, because the Domrose tush really deserves it.
If you're registered you can wish Bret a happy birthday over at the Official Dogstar Message Board or you can go sign his guestbook.

dogstar rocks , simulated | from inside the mind of krix at December 13, 2002 08:49 AM .