more useless s!ms crap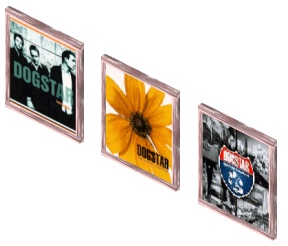 I did some Dogstar CD covers as pictures for s!ms. I stuck with Art Studio because Transmorgrifier gives you a mirror image as the second view and I'd rather have funky frames than the image backwards half the time, especially with text. Go to the downloads page to get 'em.
simulated | from inside the mind of krix at November 16, 2002 12:13 PM .